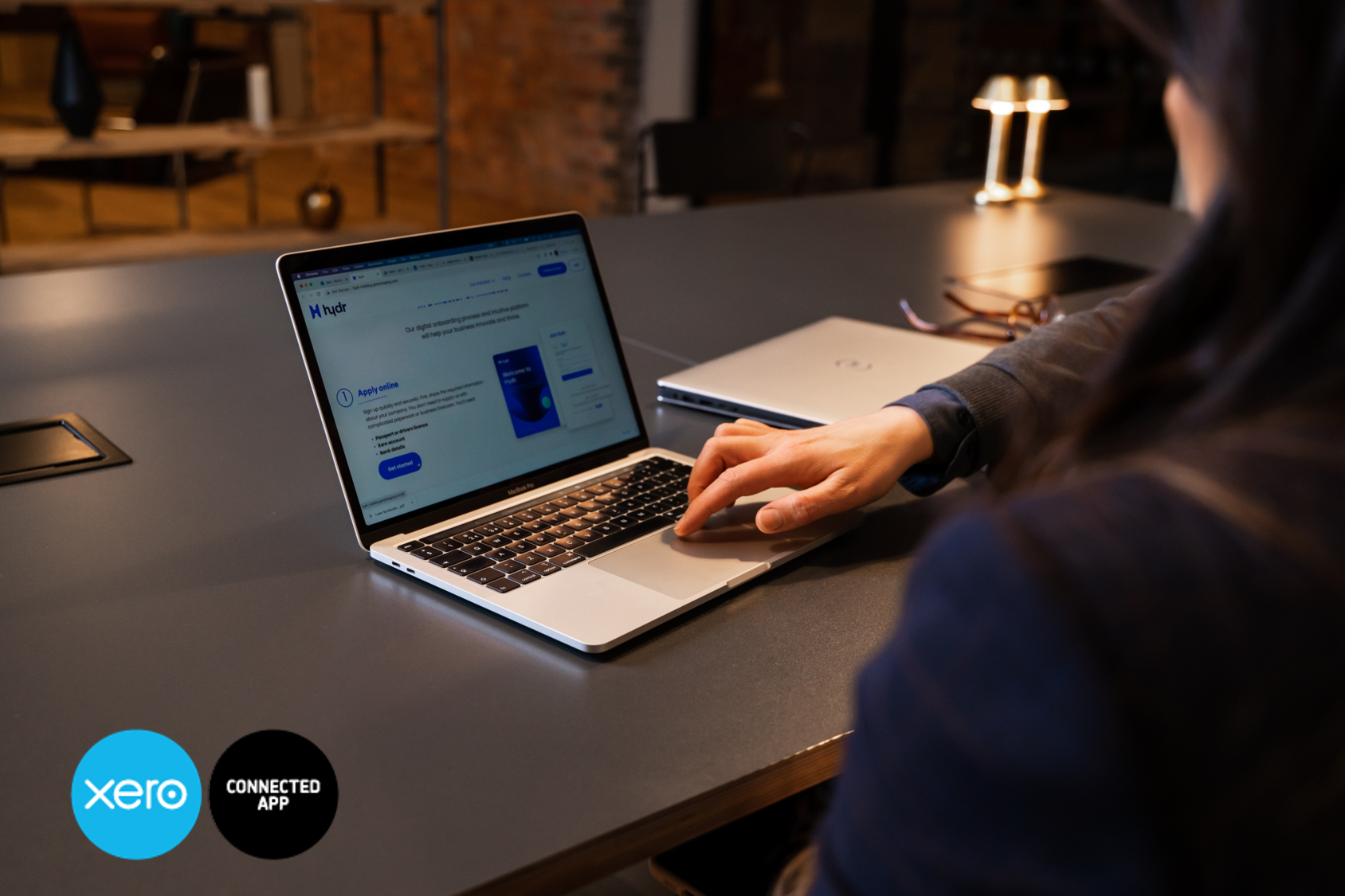 How Hydr can help your practice
As a trusted advisor to your clients, you will often be the first to notice a problem, and cash flow is one of the most serious that any business can face. Invoice finance - done well - is a powerful instrument to optimise your clients' cash flow and to save their time when the provider is managing collections.
At Hydr we have gone further: our proprietary software platform enables seamless reconciliation within Xero, bringing you the insight you need to give trusted advice and saving you a great deal of time too!
"Technology in finance started as something that was an enabler for lenders to scale without the need for headcount, but with Hydr, I have been incredibly impressed with how they have used technology and innovation to improve the client journey, as opposed to saving money! I'd encourage business owners to explore what a valuable partner that Hydr could be for their businesses."
-Leyton Jeffs, Sedulo Funding Solutions Partner
We are special
because we go beyond market norms:
Our platform comprises class-leading technology backed up with a human service, all for a fee that is fair and fixed.
Client onboarding is fully digital, taking around 15 minutes
Funding decisions are

made in real-time

We pay 100% of the value of invoices minus our fee
Fees are

fair and fixed

We

pay within 24 hours
Our product has class-leading

integration into

Xero, Kashflow, Sage 200, FreeAgent and Quickbooks.

The fee doesn't change, even if the debt is a few days late
We thoughtfully and professionally manage collections,

saving your client's time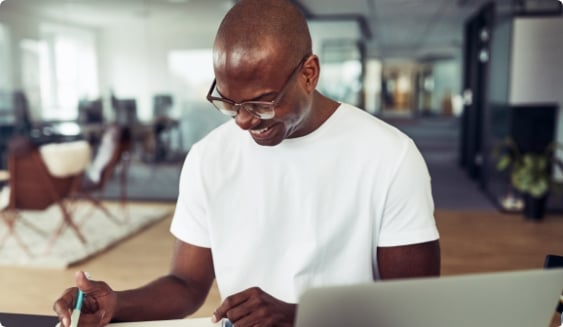 "43% of SMEs spend roughly £4.4 billion in administrative costs alone chasing late payments"
Our technology
Onboarding is fully digital, taking around 15 minutes
Our launch partner is Xero, who say we have the deepest level of integration they have seen to date.
Once on our platform, clients simply raise invoices within their Xero account as before (without entering any data onto the platform) and reconcile within their account once paid.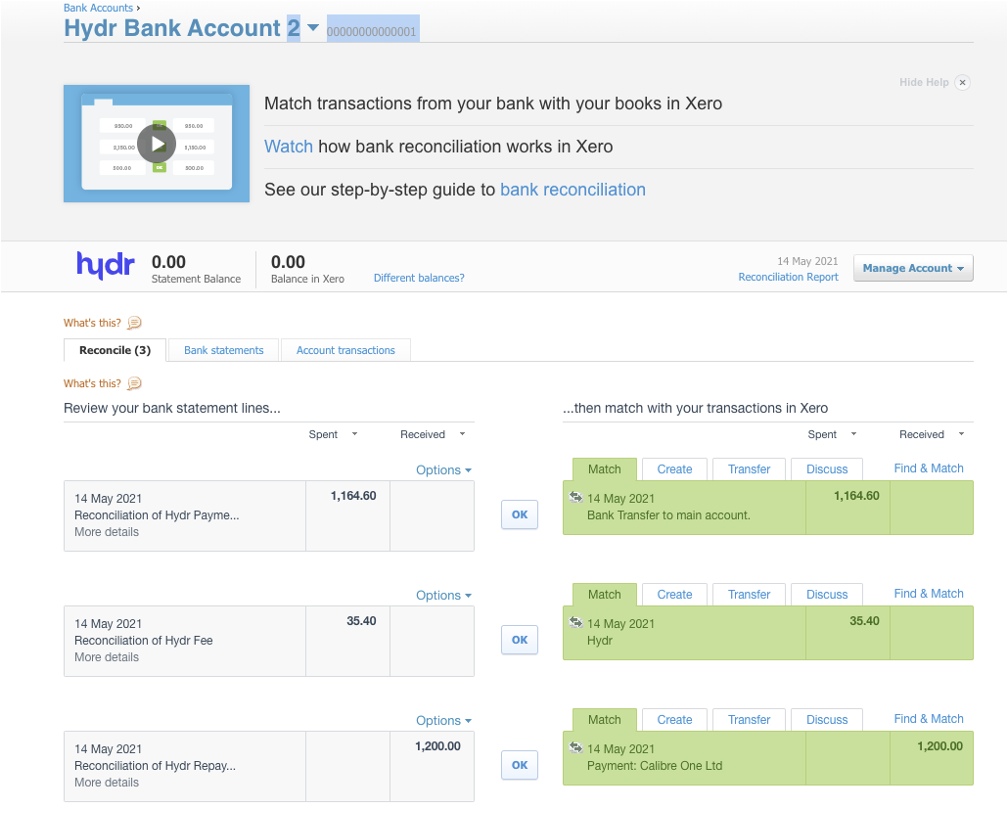 11% of SMEs struggling with overdue invoices are forced to employ someone to chase up payments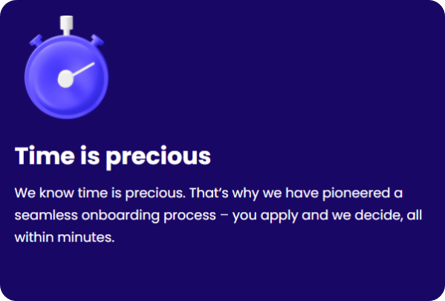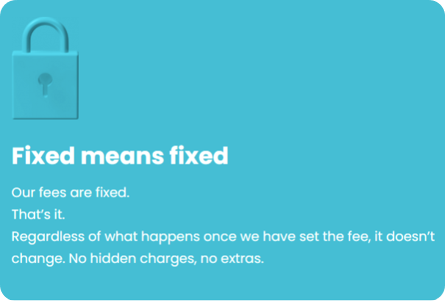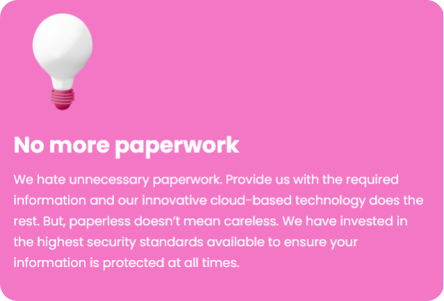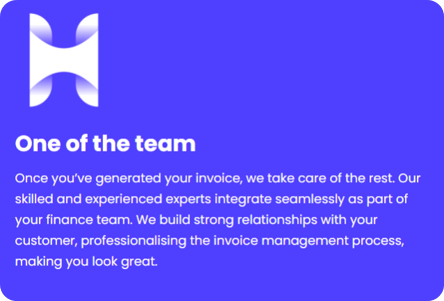 Our fees
Fixed means fixed.
Fees are calculated on an invoice-by-invoice basis. We take into account several factors, including the information about the customer and their payment history.
This fee is fixed – once quoted, that is what you'll pay.
How your clients can connect
There are a number of ways you can suggest us to your clients - you can simply give them our web address, send them straight to our onboarding via the link below. If you would like to talk to one of the founders before passing on our details, simply click here to send them an email.
Client onboarding is a four-step process that takes around 15 minutes.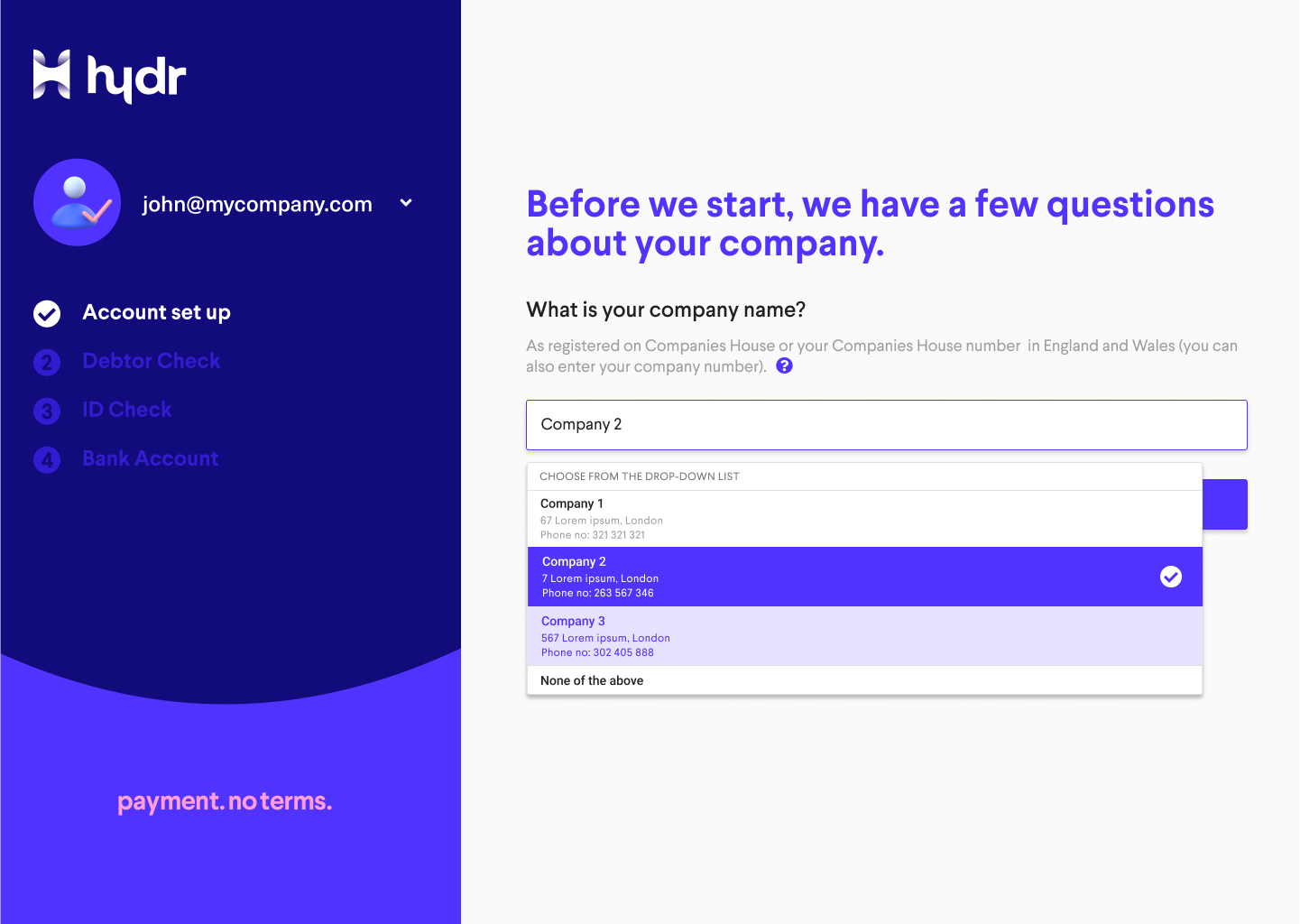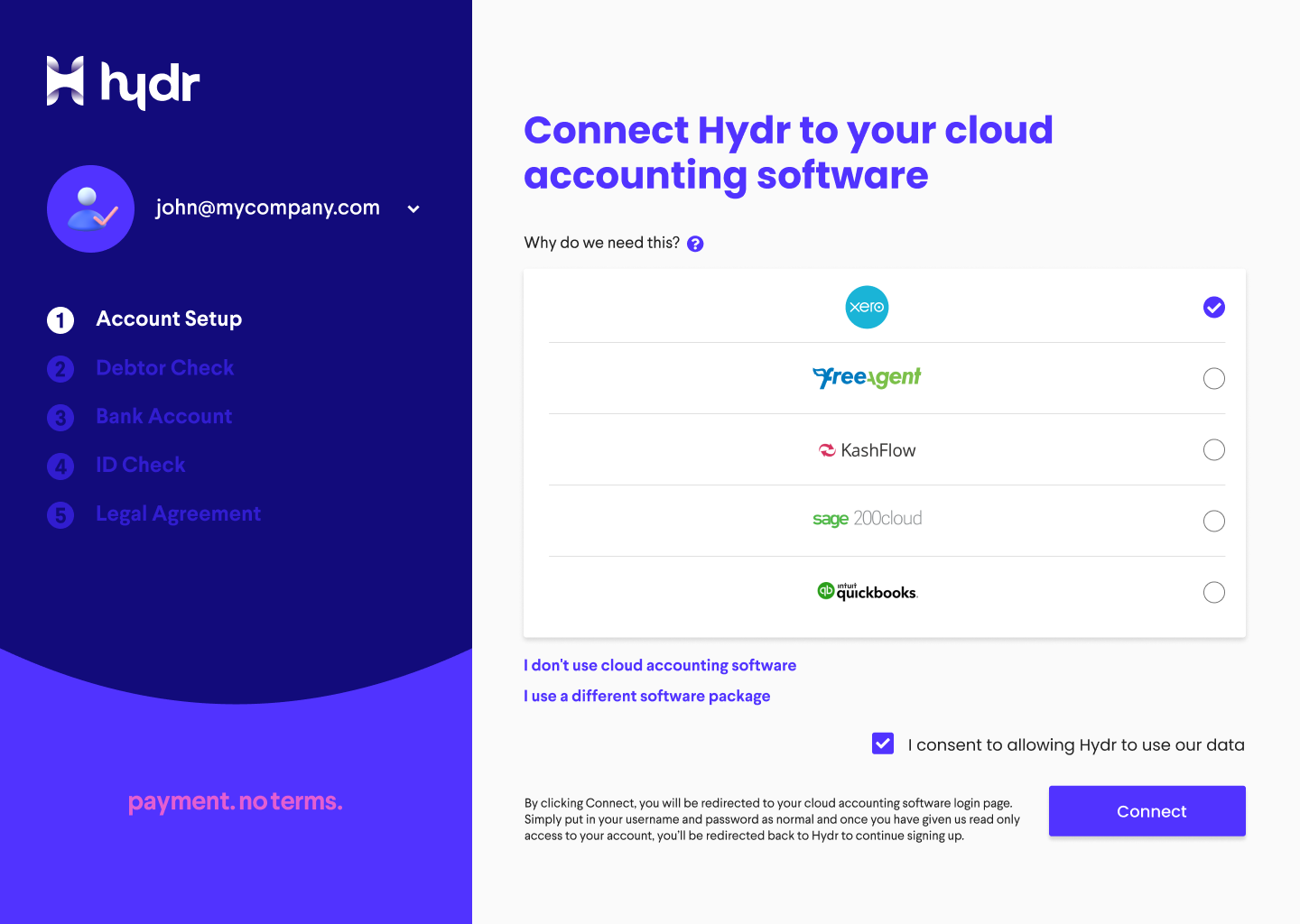 Link Your Cloud Accounting Software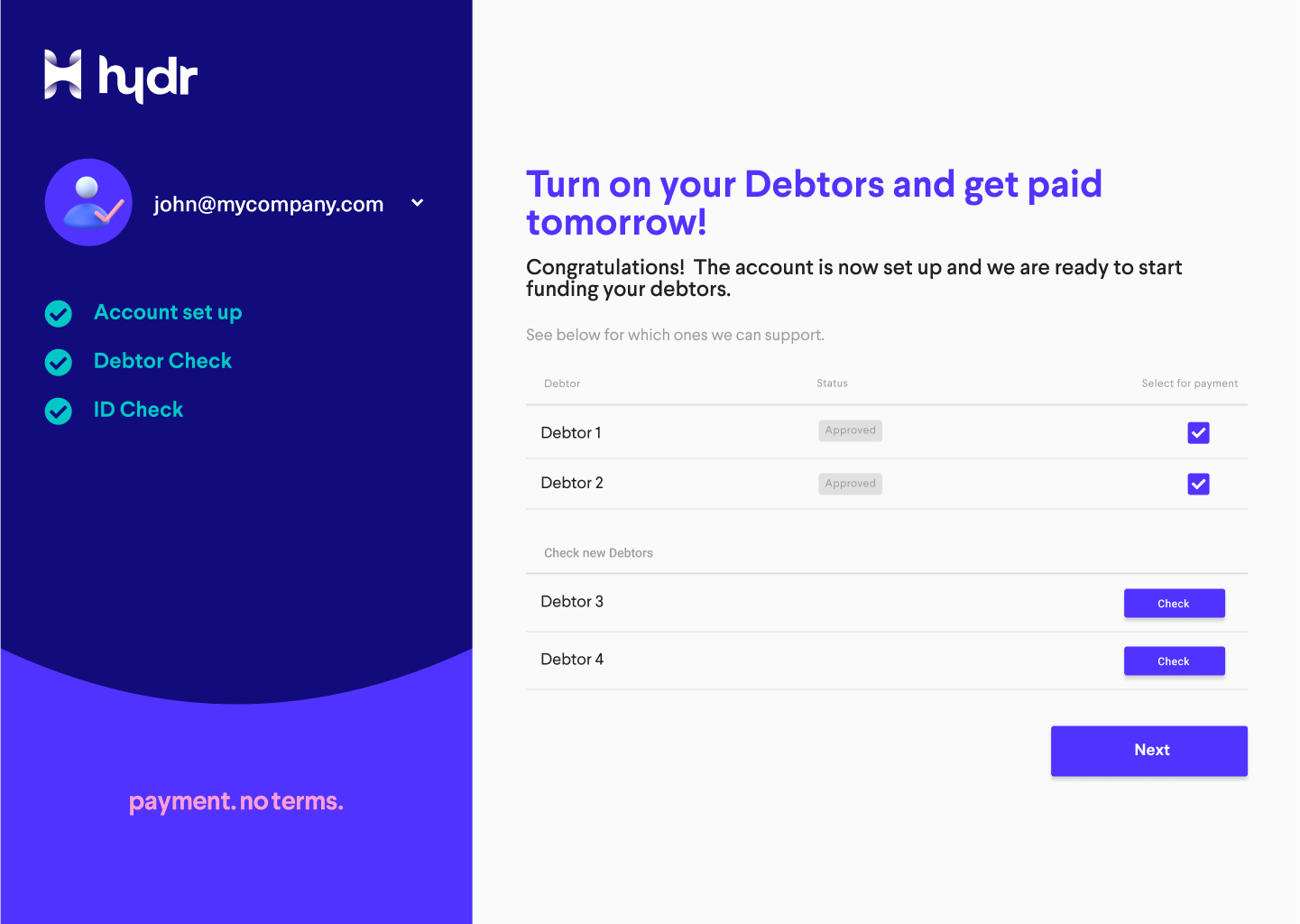 First step
Creating an account and linking you and your company to the Companies House England and Wales records.
Second step
Link your Xero account: you will be redirected to Xero's login page to do this – we will never ask you for your account details. The key features we sync with are your invoices and payments. This is a two-way data sync that occurs on a daily basis.
Third Step
Select the customers you would like to be paid through the Hydr platform and we'll check them and quote you precisely how much we will charge.
Final step
The final steps are to go through an ID check, simply attach your bank details using Open Banking* and sign our legal agreement. This is all done digitally and securely.
*Open Banking is regulated by the Financial Conduct Authority. To find out more, visit here.