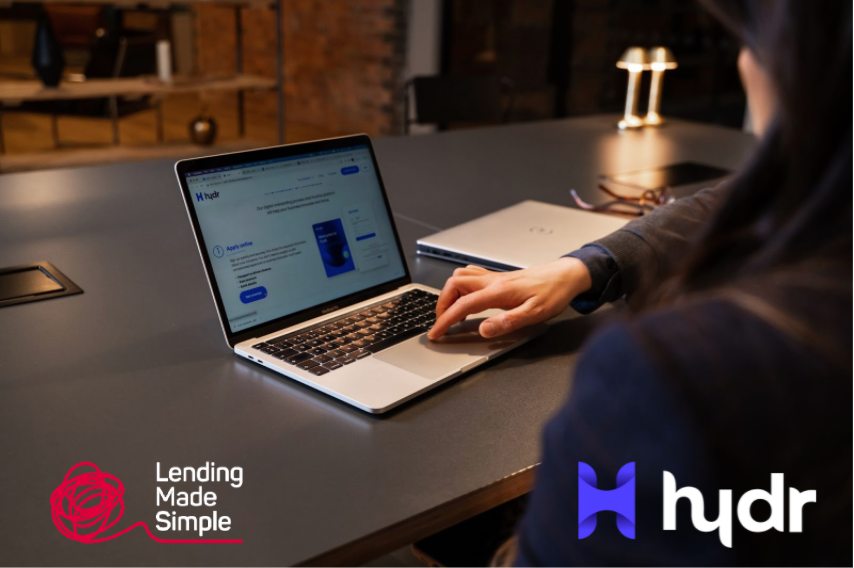 Hydr +
Lending Made Simple

Hydr and Lending Made Simple have much in common: we share the same values of integrity, innovation and delivering beyond expectation.

Once you have connected your cloud accounting software to the Hydr platform, you simply continue to raise your invoices as before and we'll pick them up and fund them within 24 hours. No additional work, no hassle. Digital, simple, transparent.

Hydr enables your verified invoices to be paid in full, minus a fee that's fair and fixed, within 24 hours.
"We understand how business works and how cash flow is key to your business success. Having partnered with Hydr, we can proudly say that we are blown away by their flexible product and ability to pay your invoices within 24 hours."
-Gillian Palmer, Director of Lending Made Simple
How to connect
By clicking the "Create Account!" button your onboarding journey will start. This is a four-step process that takes around 15 minutes. In order to complete it in one sitting, you will need your Xero account details, either a current driver's licence or passport and the details of your company bank account. If you don't have all of this to hand, no problem: when you log back on to complete onboarding, we'll take you back to where you left off.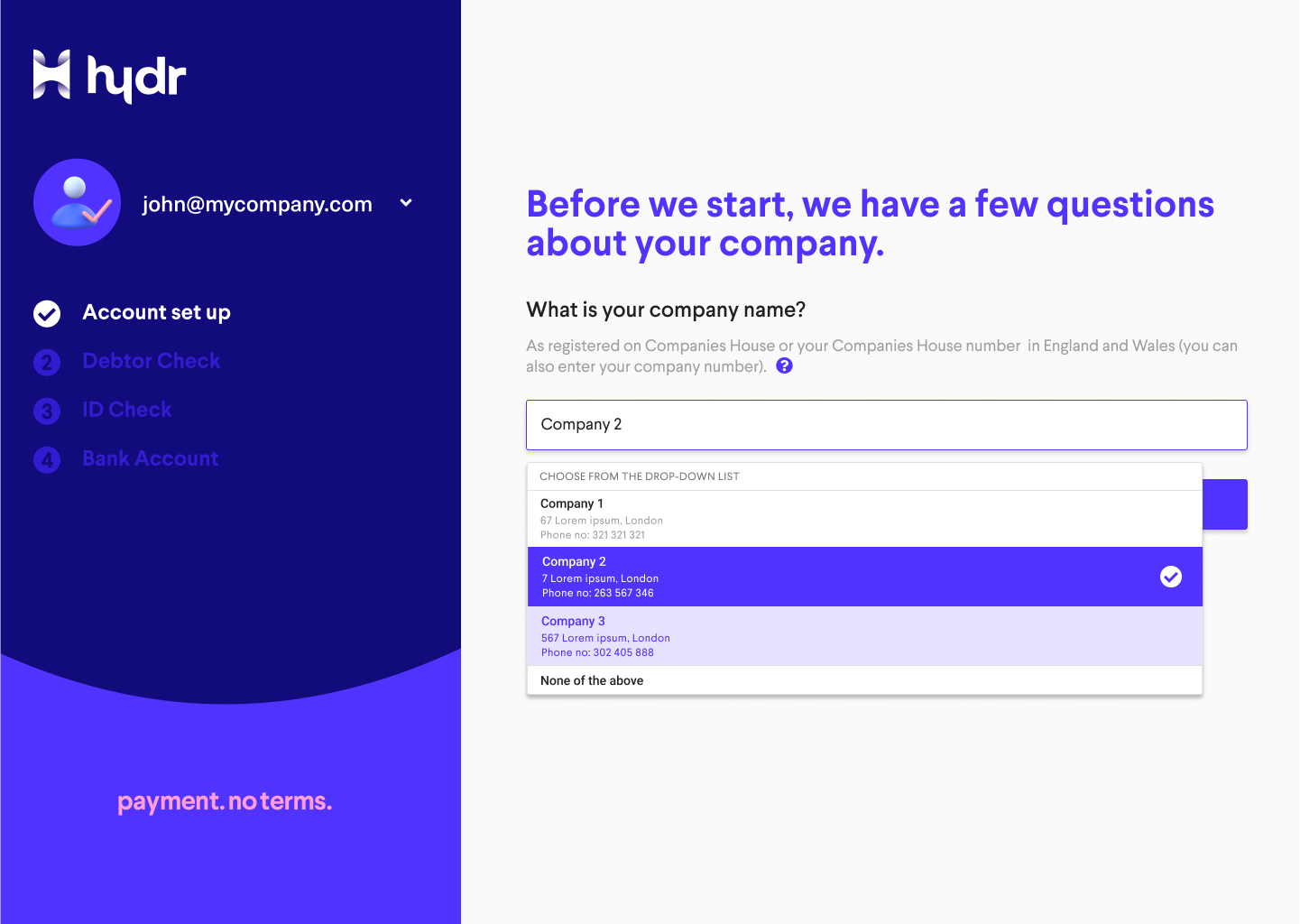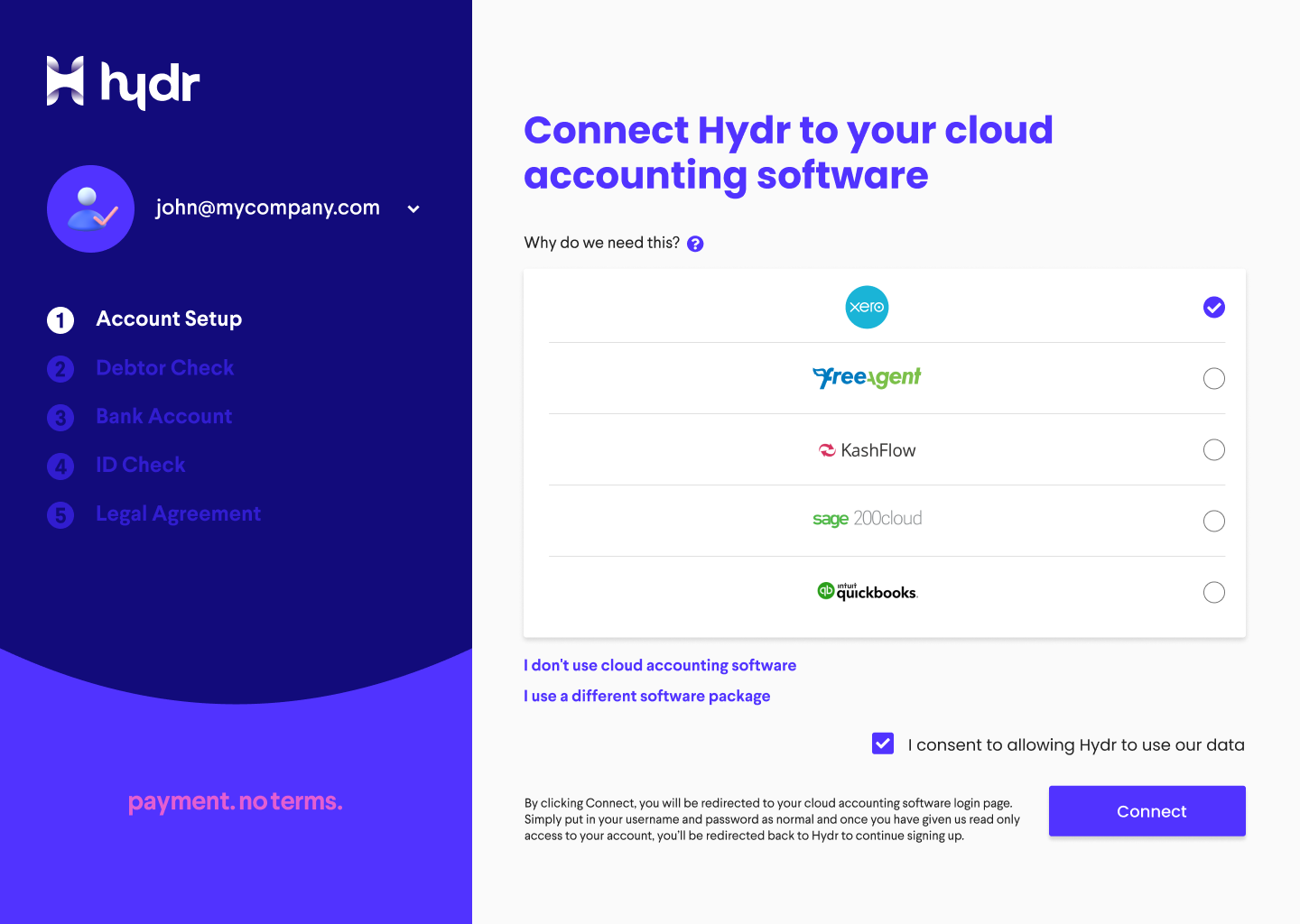 Link Your Cloud Accounting Software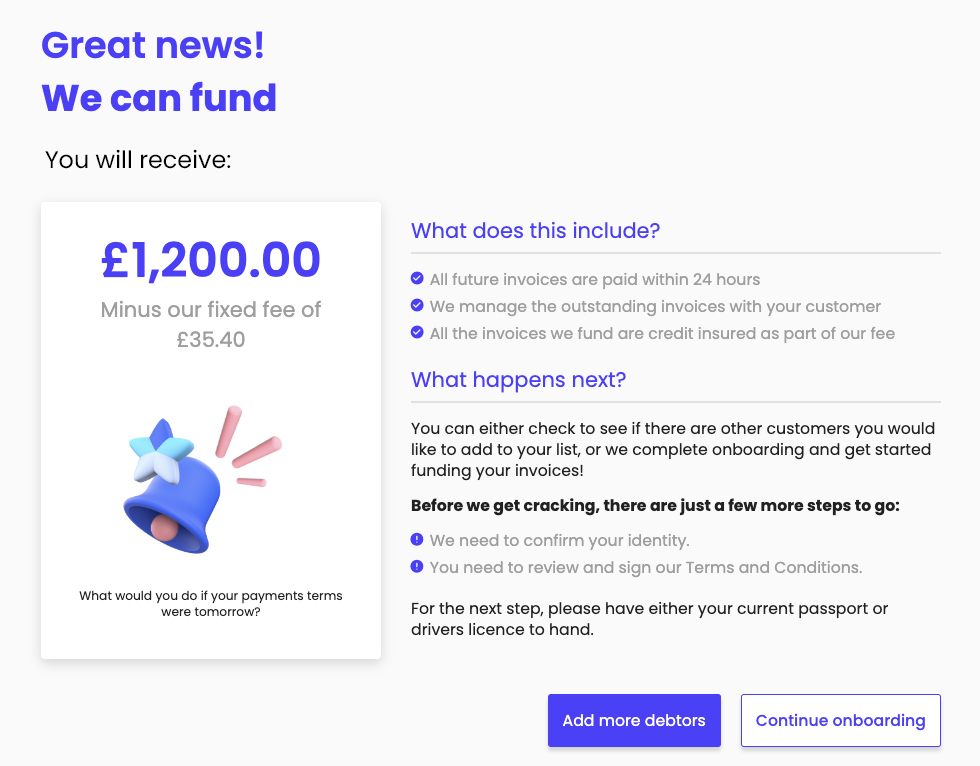 Customers paid through Hydr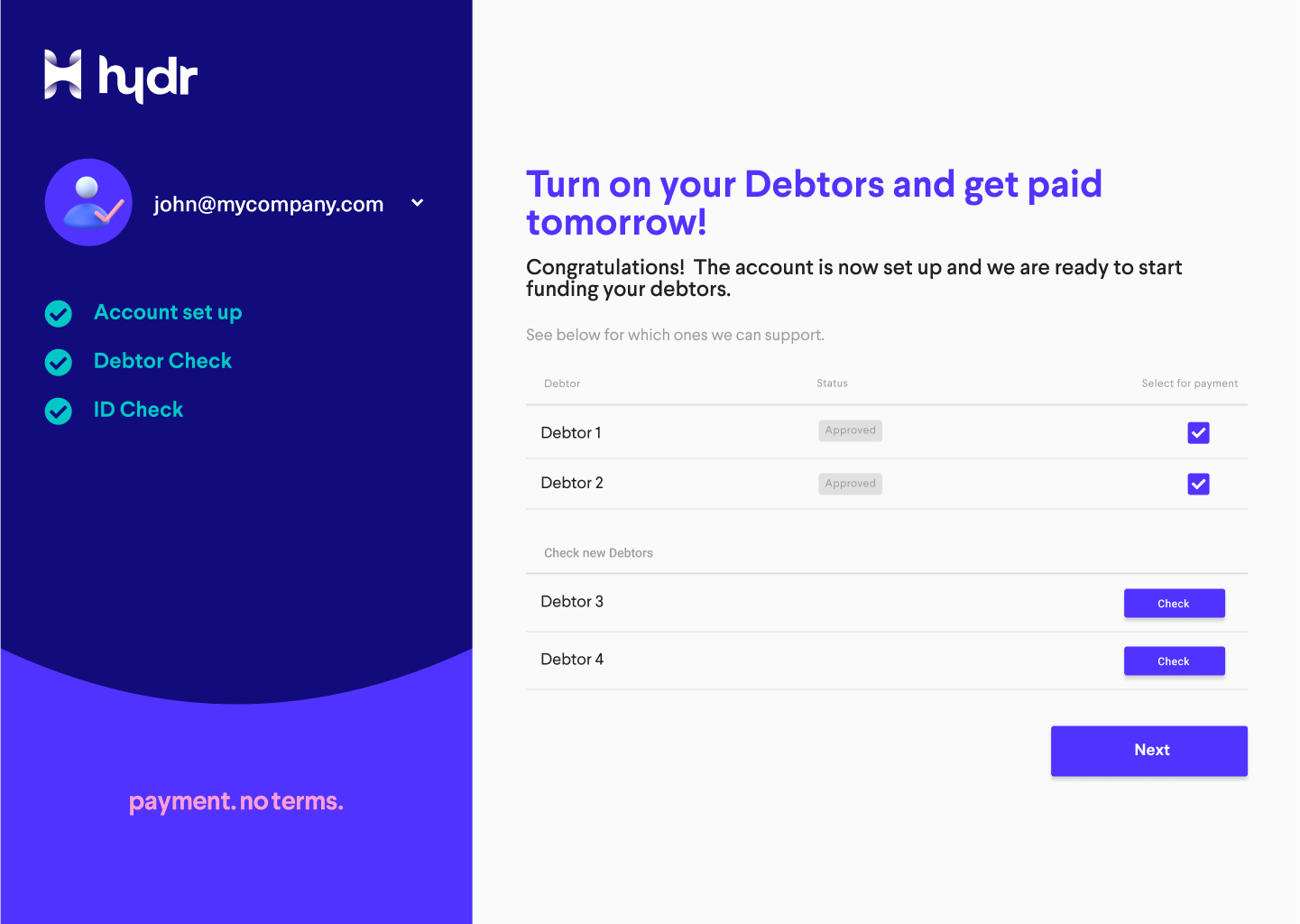 First step
Creating an account and linking you and your company to the Companies House England and Wales records.
Second step
Link your cloud accounting software account: you will be redirected to their login page to do this – we will never ask you for your account details. The key features we sync with are your invoices and payments. This is a two-way data sync that occurs on a daily basis.
Third Step
Select the customers you would like to be paid through the Hydr platform and we'll check them and quote you precisely how much we will charge.
Final step
The final steps are to go through an ID check, simply attach your bank details using Open Banking* and sign our legal agreement. This is all done digitally and securely.
Open Banking is regulated by the Financial Conduct Authority. To find out more, visit here.