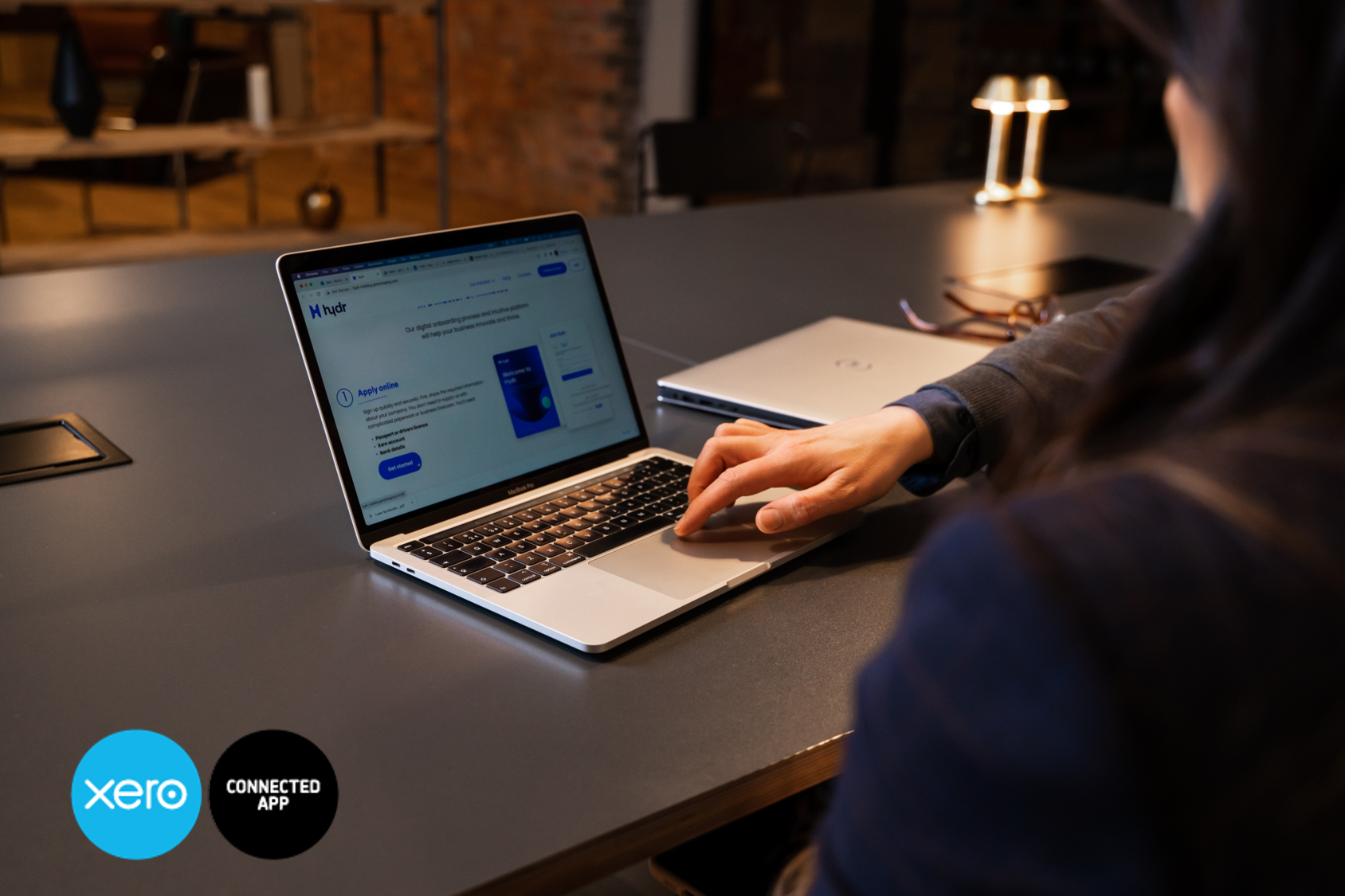 Why use Xero + Hydr?
We could not have wished for a better launch partner than Xero. Once you have connected your Xero account to the Hydr platform, simply continue raising your invoices through Xero and we'll pick them up and pay them within 24 hours.
We go further and deeper in our Xero integration - not only will we pick up invoices of your chosen customers without you having to enter the data onto our platform, but reconciliation is seamless as well, making sure you are always aware of what has been funded, paid and when.
What is Xero accounting software?
Xero is world-leading online accounting software built for small business.
Get a real-time view of your cashflow. Log in anytime, anywhere on your Mac, PC, tablet or phone to get a real-time view of your cash flow. It's small business accounting software that's simple, smart and occasionally magical

Run your business on the go. Use our mobile app to reconcile, send invoices, or create expense claims - from anywhere

Get paid faster with online invoicing. Send online invoices to your customers - and get updated when they're opened

Reconcile in seconds. Xero imports and categorises your latest bank transactions. Just click ok to reconcile.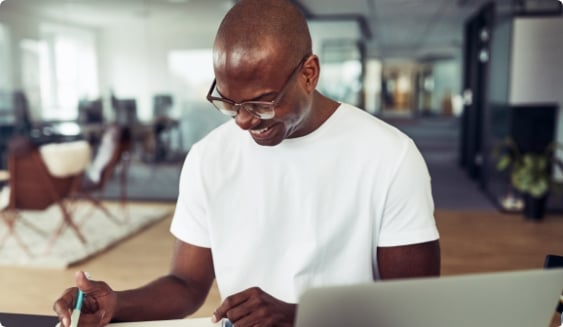 How to connect
By clicking the "Create Account!" button you'll start the sign-up process. This is in four steps and takes around 15 minutes, but, we'll tell you in around 2 minutes the debtors that can be funded and - critically - the fees we will charge! In order to complete it in one sitting, you will need your Xero account details, either a current driver's licence or passport and the details of your company bank account. If you don't have all of this to hand, no problem: when you log back on to complete onboarding, we'll take you back to where you left off.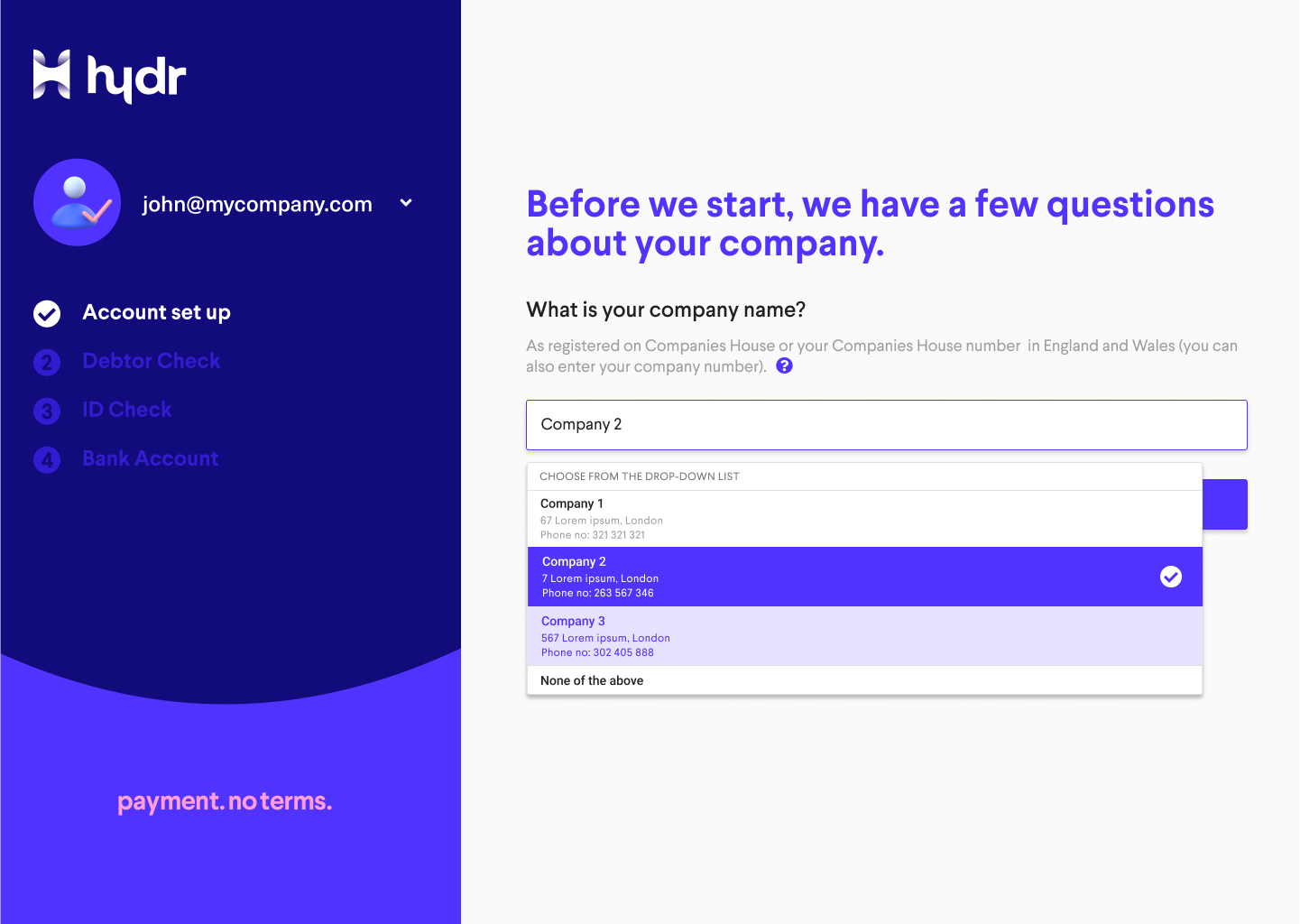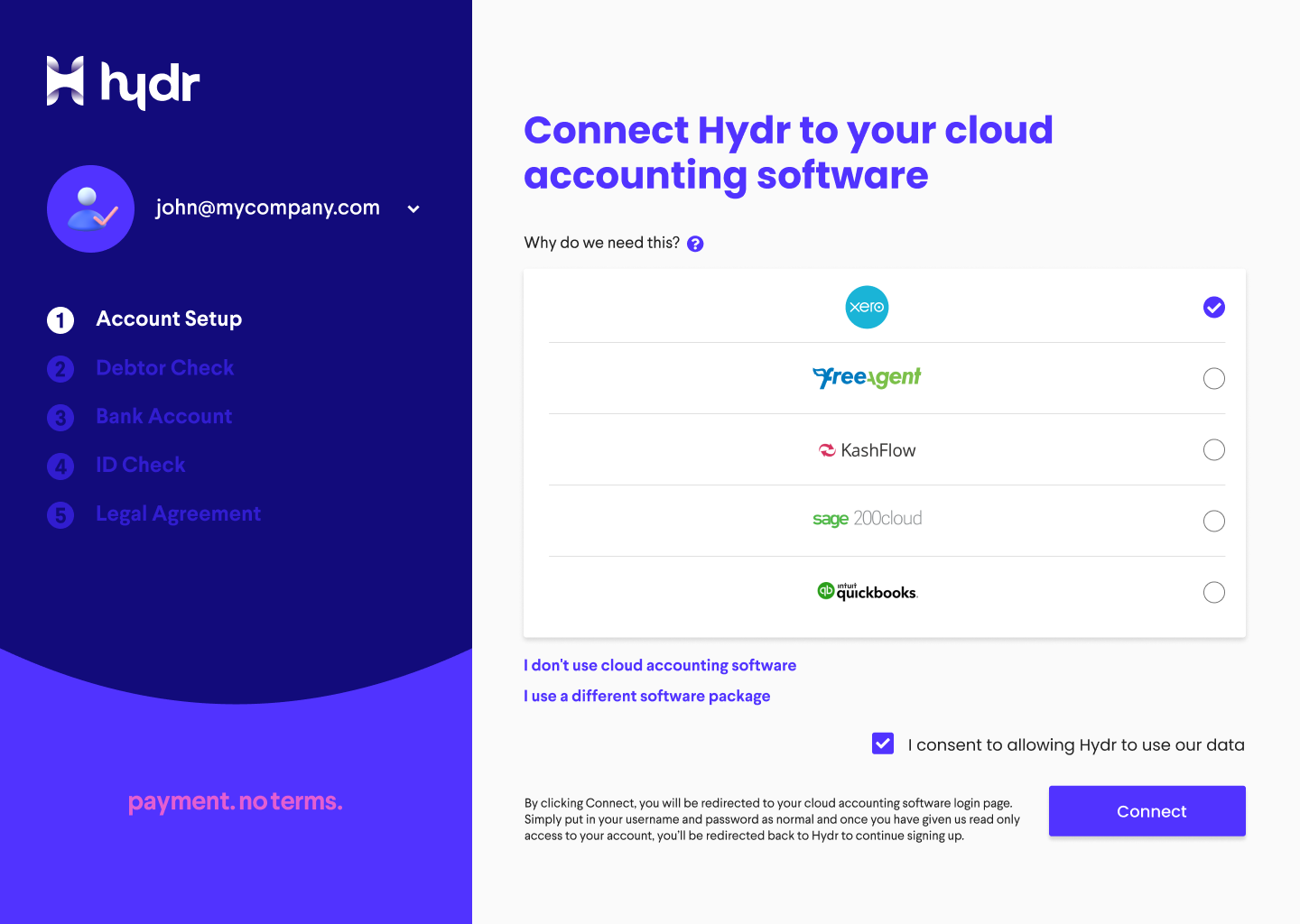 Link Your Cloud Accounting Software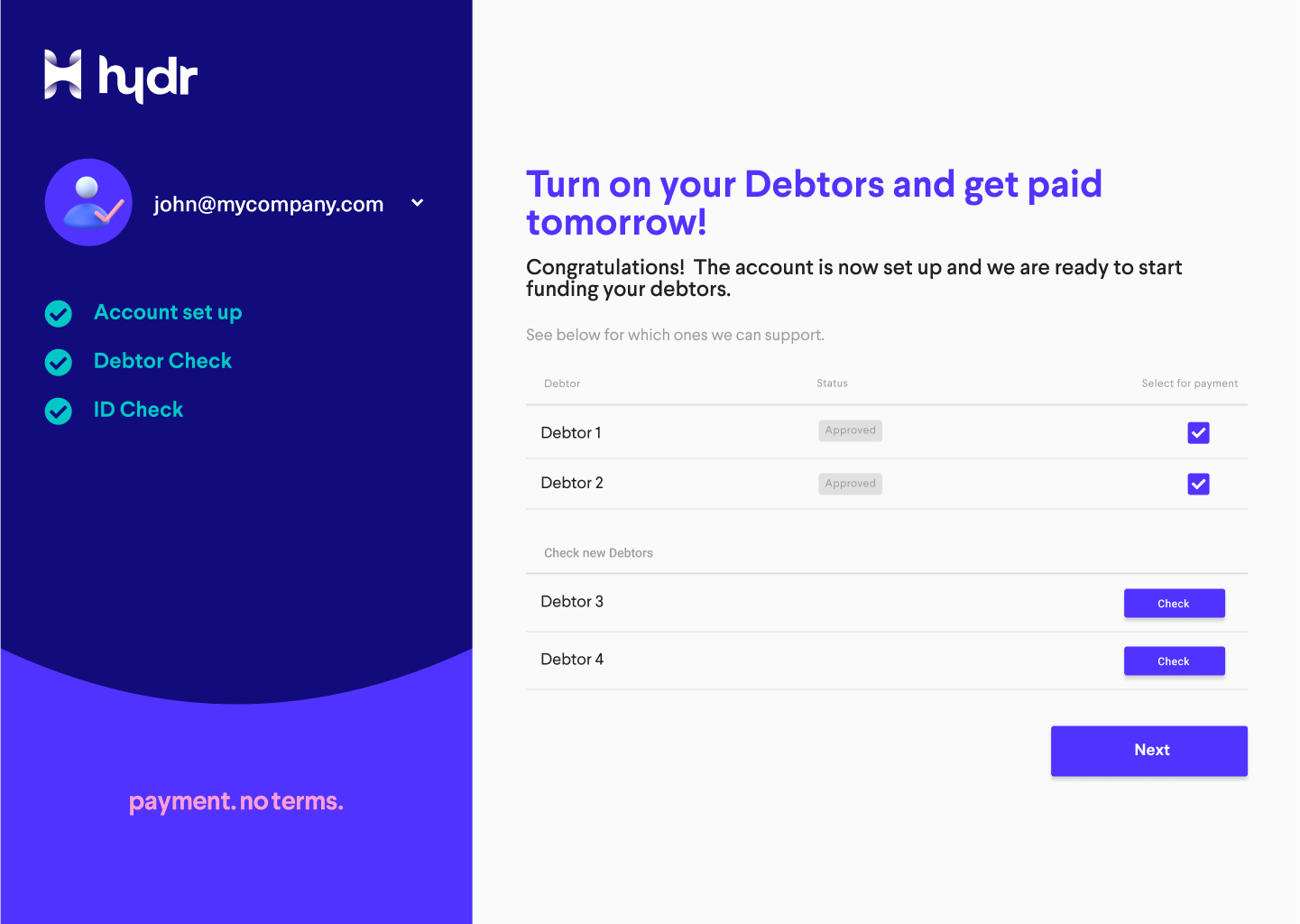 First step
Creating an account and linking you and your company to the Companies House England and Wales records.
Second step
Link your Xero account: you will be redirected to Xero's login page to do this – we will never ask you for your account details. The key features we sync with are your invoices and payments. This is a two-way data sync that occurs on a daily basis.
Third Step
Select the customers you would like to be paid through the Hydr platform and we'll check them and quote you precisely how much we will charge.
Final step
The final steps are to go through an ID check, simply attach your bank details using Open Banking* and sign our legal agreement. This is all done digitally and securely.
*Open Banking is regulated by the Financial Conduct Authority. To find out more, visit here.